Your future is my priority.
I can help you protect it.
Criminal charges are daunting and can threaten your family, your career, and your freedom. To preserve your future, you need an expert to guide you to the best possible outcome.  Don't let a single moment change your life.  Let me help.
"*" indicates required fields
Experience
As a prosecutor for 15 years, I handled thousands of cases every year, which is a much heavier caseload than most attorneys. Whatever the circumstances of your case, chances are I've seen something similar.
Empathy
Archambault Criminal Defense was founded with one goal in mind – helping people. Criminal law is complex and intimidating, but I've dedicated my career to mastering it. I can use my skills and expertise to guide you forward and protect your future.
Insight
As a former prosecutor, I have an inside perspective that no other criminal defense attorney can match. I taught police officers and prosecutors how to do their jobs right, so I know when they've done it wrong. This insight is an advantage in court and leads to better results for my clients.
what will this look like?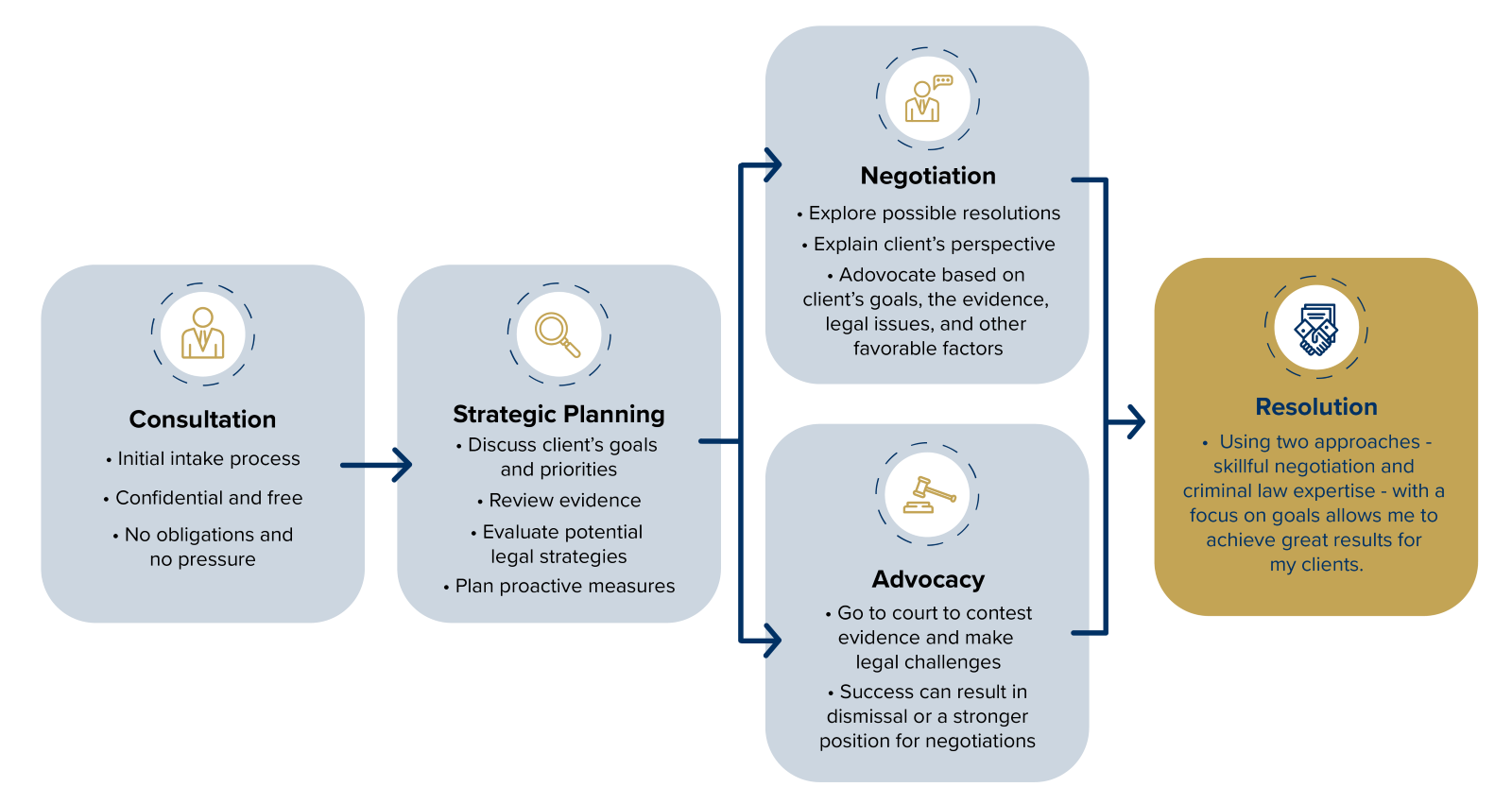 Consultation
o Initial intake process
o Confidential and free
o No obligations and no pressure

Strategic Planning
o Discuss client's goals and priorities
o Review evidence
o Evaluate potential legal strategies
o Plan proactive measures

Negotiation
o Explore resolutions
o Explain client's perspective
o Advocate based on client's goals, the evidence, legal issues, and any other favorable factors

Advocacy
o Contest evidence and make legal challenges in court
o Success can result in dismissal or a stronger position for negotiations

Resolution
o Using two approaches – skillful negotiation and criminal law expertise – with a focus on the client's goals allows for the best results for my clients
I never expected to be called to work in criminal defense.  For many years I found work as a prosecutor fulfilling.  But over time that changed.  Rather than making a difference, I was a cog in the machine.  Cases stopped feeling like people and became names on paper.   And I realized that often the true difference makers in the system are the defense attorneys.
I founded Archambault Criminal Defense because I want to use my skills to help people.  Because I want my cases to be about people and not just names on paper.  Because I know I have unique expertise and experience that can truly help people move forward and get on with their lives.